This post brought to you by PeiWei. All opinions are 100% mine.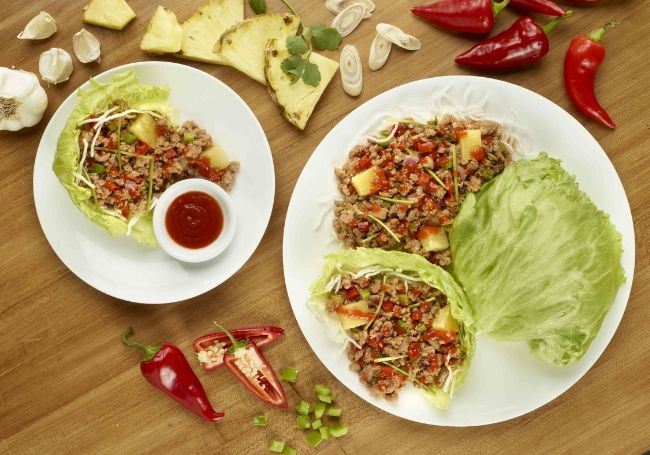 As you all know, I enjoy cooking, but even I like a day off on occasion… especially from the clean-up.  When I dine out, I like a casual atmosphere and family friendly prices.  Timing is also an important factor, since while my autistic daughter enjoys restaurants, she doesn't have boundless patience.  Once we go "over the threshold", it is extremely difficult to get her back on track, so I look for establishments that are known for prompt service.  Pei Wei Asian Diner meets all of these criteria.
I have Pei Wei on my mind right now, since they recently introduced an appealing new menu item especially for National Pork Month, Sriracha Pineapple Pork Lettuce Wraps.  Fresh wok seared pork is teamed with pineapple, red onions, and red and green peppers for the lettuce wrap filling.  This sweet & savory mix is then topped off with Pei Wei's own sriracha sauce.  Sounds like a winning combination to me, particularly at the reasonable price of just $6.95.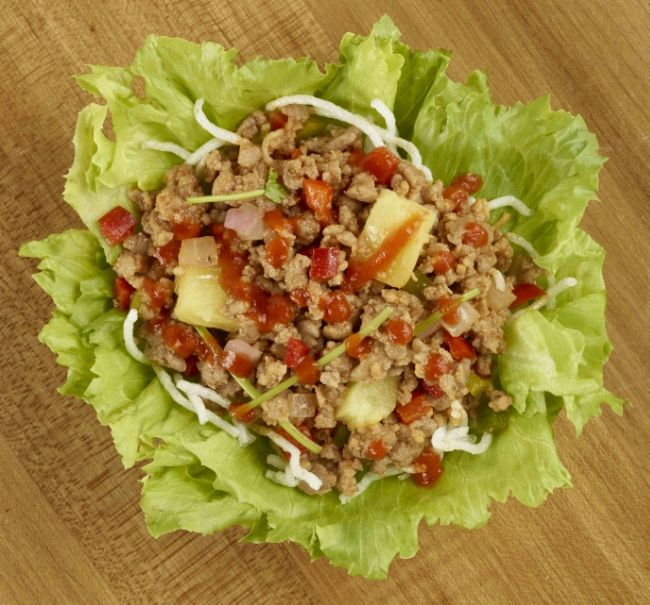 Don't miss out on special limited time offerings like this at your local Pei Wei.  Like Pei Wei on Facebook and Follow Pei Wei on Twitter to get the low down on special dishes such as this, as well as other fun or money saving promotions.  If you are a more visual person like myself, you can always Follow Pei Wei on Pinterest … after all, we eat with our eyes first don't we.
Pei Wei Asian Diner is owned and operated by P.F. Changs, and offers fast freshly prepared meals at reasonable prices. Since meals are made to order, customizing a dish to your particular taste is no problem.  When dining in, you will experience a fast & lively, yet comfortable atmosphere.  Take out is also available, for those who are on the go.  Explore the full Pei Wei Asian Diner menu  and see what you want for your next meal (a wide variety of gluten-free and vegetarian options are available).
Are you excited to try the new Sriracha Pineapple Pork Lettuce Wraps?  What appeals to you about this new dish?