This Cranberry and Golden Beet Quinoa recipe is somewhat sweet yet savory, that takes full advantage of the fall harvest. It works perfectly as a gluten free stuffing, side or even a vegetarian entree.

This post brought to you by Carton Smart. All opinions are 100% mine.
While Thanksgiving is a time of traditions, things do change, and sometimes even for the better.  Rather than opening an array of cans to fix some of our holiday favorites this year, many of us will be reaching for holiday recipe staples in Tetra Pak cartons.  A smarter choice all around.
Why are Tetra Paks better?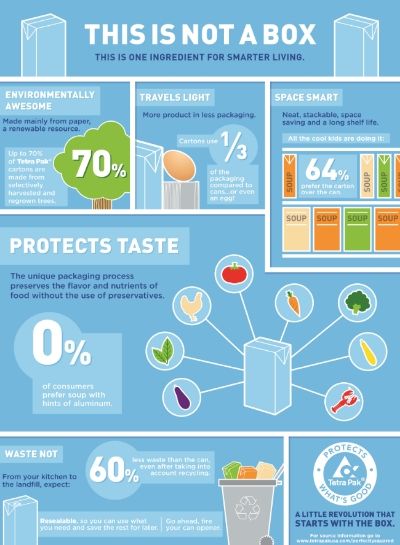 Recycable Tetra Pak cartons are made of 70% paper, a renewable resource & only use 1/3 of the packaging of cans (and 60% less landfill space than cans).  They also make a great deal of sense when packing your pantry.  It doesn't take an engineer to see that round cans waste space compared to rectagular cartons.  The fact that they are reclosable is quite handy as well.  The unique Tetra Pak packaging process also preserves the flavor and nutrients of food without the use of preservatives. The food tastes just as it should.
Better food, less chemicals, less waste & easier to store.  There are a surprising array of products already available in Tetra Paks, and more are being added. You can even buy the pumpkin for your pies in these clever cartons this Thanksgiving.  You can find out more about these handy cartons and the foods available in them at Become Carton Smart.
One of the products you are probably most familiar with in Tetra Packs is stock.  I only buy my stock in these cartons, canned has an odd "tinny" taste that I don't care for. The stock used in the recipe below is from a Tetra Pak.
This year though half the family may be secretly texting at the table, at least you will know, that you served them wholesome and delicious food, while creating less environmental waste.  Of course if you are the social media afficianado of the family yourself, then by all means Follow #CartonSmart on Pinterest or send then a Tweet @CartonSmart this holiday season.
Cranberry and Golden Beet Quinoa Recipe
Being a foodie myself, you know I can't get a box of goodies like this and not whip something up.  I used the stock in a quinoa dish featuring fall holiday flavors.  The recipe is gluten-free and if you opt for vegetable stock, vegan too.

Cranberry and Golden Beet Quinoa
Ingredients
2 tbs olive oil
2 tbs pure maple syrup
1 tsp kosher salt
½ tsp ground sage
2 cups diced golden beets, peeled
1 clove garlic, chopped
⅓ cup chopped walnuts
1 cup red quinoa
1 bay leaf
16 oz chicken or vegetable stock
⅔ cup sweetened dry cranberries
Instructions
Preheat over to 400 degrees.
Whisk together oil, maple syrup, salt & sage, then mix in the beets & garlic until well coated.
Spread out on large baking sheet, baking dish or roasting pan. Roast for 15 min, turn and roast 5-10 more minutes. Remove & set aside.
While beets are roasting, Place a large skillet over med-high heat, and toast the walnuts and quinoa.
Add bay leaf and stock, cover and reduce to a simmer for 15-20 minutes, until liquid is absorbed.
Add the roasted beets and dry cranberries, stir until evenly distributed.
Best served warm rather than hot.